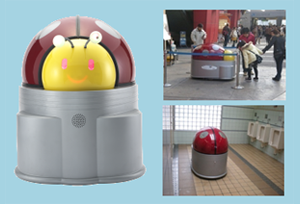 We develop custom-made robots according to your request. For customers who are unable to make specifications and design, we take over the development from the start to the end.
We are developing products in cooperation with many manufacturing companies mainly in Kansai. Cutting and assembling are carried out by excellent manufacturing company based on our design. All software development is handled and integrated by our company.
Examples of development include a nondestructive inspection method for piping, a work area intrusion detection device "Niou", and an unmanned construction by remote operation of heavy machinery. For details, please see the Development information page.
Please check the following links for more information about our achievements.