Remote-controlled construction robots for rescue operation
---
Safe remote operation in hazardous environments, to fight against increasing natural disasters
---
We have developed a remote-controlled construction robot working with a rescue team, and have delivered nine units to nine branches of the Fire and Disaster Management Agency of the Ministry of Internal Affairs and Communications. Construction equipment can be remotely operated from a safe and distant location while watching the video sent from a machine.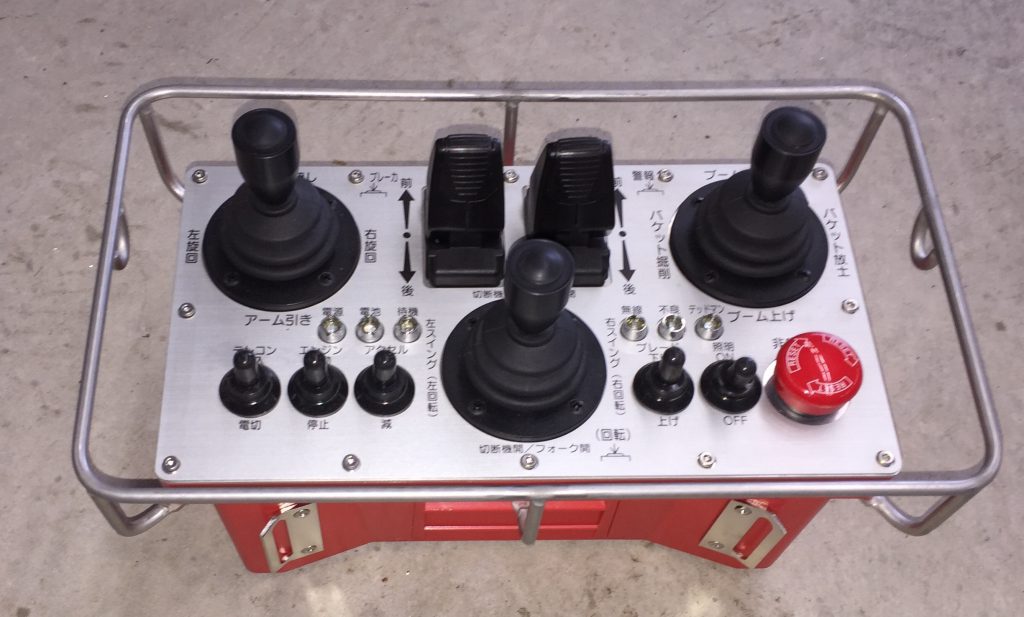 This controller is capable of start and stop engines, move caterpillars, use attachment tools on machine, etc.
No one is on board. A firefighter controlled this machine.
All these attachments for this machine can be controlled from the same controller. No need to change it for different tools.
In situations of rescues after natural disasters, construction machines are often used to remove debris. When removing these debris, another corruption can be happened. This is the extremely dangerous situations, and should be avoided to prevent losing the power of rescue teams, since losing firefighting power results in a lose of chance to save the live suffering from disasters. We think our remote-controlled construction robots can be the solution to change this.
We have advanced robotic technology to enable remote control of construction equipment, which can be used at disaster sites where access by people is dangerous and difficult.