AI software that can be operated without touching a screen and controlling a mouse
---
Smartphone and PC can be operated by simply showing a finger. This has potential to prevent infection and contamination.
---
We have developed a finger mouse AI software, UbiMouse, that allows users to easily operate the screen without touching anything with their hands and fingers. This software has the great potential to be used with devices, for examples, displays on ATMs, ordering system for restaurants, ticketing machines, etc., since these devices can be operated by a huge amount of people, this situation should be avoided from the point view of infection prevention.
※NikkeiSangyo made an article for this project on 18th May 2020.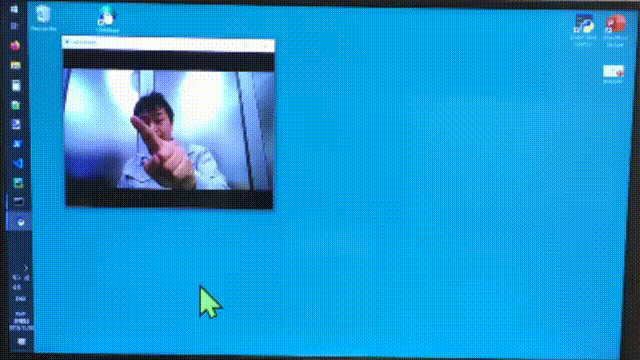 Our AI software working on a laptop
(This shows the old version.)
An application example for Sushi restaurants. Their order tablets can be controlled using "UbiMouse"
(We put simple explanations at the end.)
In our software, AI recognizes an edge of a finger, instead of recognizing a palm. So, we can control a position on devices with high accuracy. It's possible to point a "point" on a screen.
Our awesome system can work with any types of cameras, such like cameras on PCs and smartphones. You don't need to prepare any special items for recognize your finger movement.
Contact us for more details.
"UbiMouse" can be included inside small edge-computing device like this.
Working at speed around 30fps